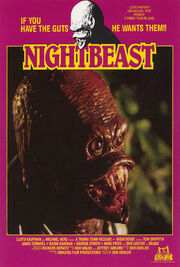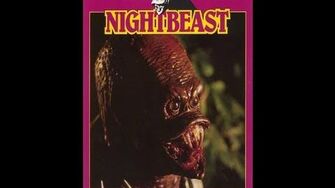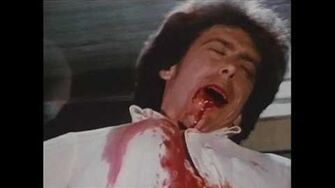 Nightbeast is a 1982 science fiction/horror film directed by cult director Don Dohler. It is a remake/sequel of sorts to Dohler's first film The Alien Factor. The story concerns a small town sheriff who must stop a rampaging alien from killing the residents of Perry Hall.
Production
Edit
Most of the cast of The Alien Factor reprise their roles in Nightbeast. Nightbeast features opening credit effects by Ernest Farino (who created the opening title effects for The Terminator, The Abyss and Terminator 2: Judgment Day) and the creature was created by John Dods who has since provided special effects for Ghostbusters II, Alien Resurrection, and The X Files. Additional Makeup Effects by Amodio Giordano. Some of the music was also written by J.J. Abrams.
DVD Release
Edit
Nightbeast was released on DVD February 24, 2009 along with Blood, Boobs & Beast, a documentary about Don Dohler's life and career.
External links
Edit